Cats or dogs??
DOGS, definitely. I got a golden retriever that's two years old and she is the cutest thing ever. Her name is sola. When I tell people her name they're like "soda????" but....no. She gets annoying plenty of times but I love her!
See, my sister is one of those middle school kids who's obsessed with dogs...and made my parents buy sola. Before that, she got like all kinds of dog toy and stuff...like those robotic dogs and nintendo ds dog game thingy? Uh, spoiled.
Cats...all I could think of hearing 'cats' is the image I got in my head of the dead cat we used to dissect in bio class... haha we actually didn't dissect the cat, we dissected a pregnant rat. Ahhh the thought of dissecting is just making me nauseous...... My bio teacher got really depressed after hours of dissection class after class...
But normally, I really like cats...that you don't really do anything other than feed it. They can just have fun on their own playing outside. I think this style is popular in Japan but I don't know if it is in US? Or anywhere else?
However, dogs will always be my favorite! A dog is a man's best friend. They don't betray you or leave you!! As for cats, I don't know what they're thinking.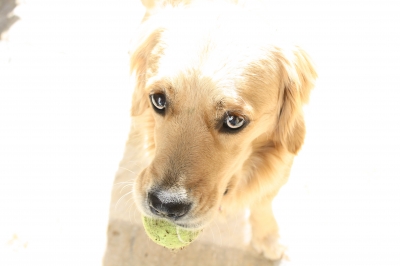 (そら。)